NetAnalyst Certification
ROOT CAUSE ANALYSIS TRAINING
NetAnalyst Certification
ROOT CAUSE ANALYSIS TRAINING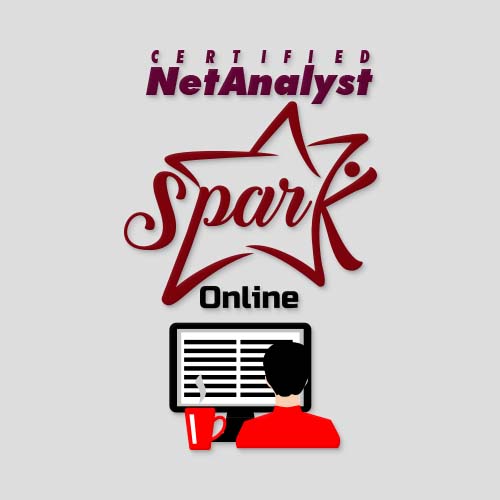 NetAnalyst Spark
Intimidated by network packets? Do packets remind you of unrecognizable "goulash" from leftovers? Or maybe you've not yet seen a packet.  Packet Sniffing Skills gets you up to speed and comfortable getting results from using an analyzer to go deeper to diagnose slowness and problems from client to server, application and all points between.  Packet sniffing uncovers problems impossible to diagnose through typical methods – often in minutes.
Choose NetAnalyst Level I Training to learn network theory and initial network analyzer operation.
NetAnalyst Spark Online
Starting Skills
ONLINE COURSE TEXT Capture a packet trace during your problem noting the time of the issue and the symptom.  For added diagnostic value, screenshot your screen or record a video of your user activity while the trace is captured and the problem occurs.
SIGNUP FOR ONLINE COURSE NOW

Network Troubleshooting at its Best – Invest an hour a week.
12 Week Online Course Description
Learn the essential fundamental concepts required to maintain a network at peak performance. The information is presented thoroughly with plenty of hands-on training. For the best experience, we suggest you follow along with your own analyzer.
Who Should Attend
Technologists responsible for maintaining networks including communication and technical managers, system engineers, WAN/LAN administrators and all network support personnel.
Course Outline
Network Analysis Essentials
OSI model comes alive!
Packet capture basics
IEEE Addressing
Overview of protocol stacks
LAN encapsulation – Etype, SAP, SNAP, RAW
Building packets layer by layer
Problems described by OSI layer
Switched Network Analysis & VLANs
Learn, Flood, Forward and Filtering
Bridge/Switch Concept Test
Special Protocol Concerns IP, IPX local routing
MAC Address anatomy
Spanning Tree Loop Detection & Blocking
Root selection, Designated Bridge selection
Priority and Path Cost block scenarios
Switch Applications – how to avoid problems
Full Duplex Issues and Auto-negotiation problems
Measuring Latency and Throughput Testing
Port Span and Mirror Issues and other methods
VLAN Theory and Operation
Ethernet Operation & Analysis
Manchester, NRZI, MLT-3 & 4b/5b encoding
Overhead beyond the packet headers
Media access timing and back-off algorithms
The truth about auto-negotiation
Packet transmit time and collision examples
Throughput & Latency Analysis
Sources of latency
How some protocols overcome latency and some don't?
Pinpointing theoretical latency
Reliable transport layers TCP, NSP, SPX, LLC2, SPP
Reliable application layers over IP: Sun NFS, NCP burst
Measuring latency — multiple methods
Burst vs, request reply protocols
IP Operation & Analysis
IP technical design history
Configuration essentials, ARP, Proxy ARP, RARP
Addressing made simple using Tool Kit and Tables!
Broadcasts, subnet masks and pop quiz
A story for every field in the header — examples!
Fragmentation illustrated
IP routing algorithm — how it all works
Router operation and design history
ICMP explained by example
Tracing IP packet flow exercise
Packet transmit time and router port buffer queue size